Healthconfirm
ILLUSTRATIONS + GRAPHICS + AMAZON COLLATERAL
SUMMER 2019, Graphic Design Internship at ConfirmBiosciences
TEAM: Creative team and Amazon team at ConfirmBiosciences and HealthConfirm
HealthConfirm is a branch of Confirm Biosciences created to expedite and improve consumers' experiences by centralizing the testing process. HealthConfirm was being formed during my first internship at ConfirmBiosciences, where I worked alongside the brand designer and Creative team to create design elements and collateral for pitches. In my second internship at ConfirmBiosciences (2019), with a better understanding of HealthConfirm's brand, I worked more independently to create a style guideline for icons, illustrations, product photography, and lifestyle photography for HealthConfirm's website. I also had the opportunity to collaborate with the Amazon team to create graphics for gallery images and descriptions displayed on all Amazon listings.
ICONS
I created these icons in Illustrator which set a precedence for further designs. They can be found on HealthConfirm's website and Amazon listings.
website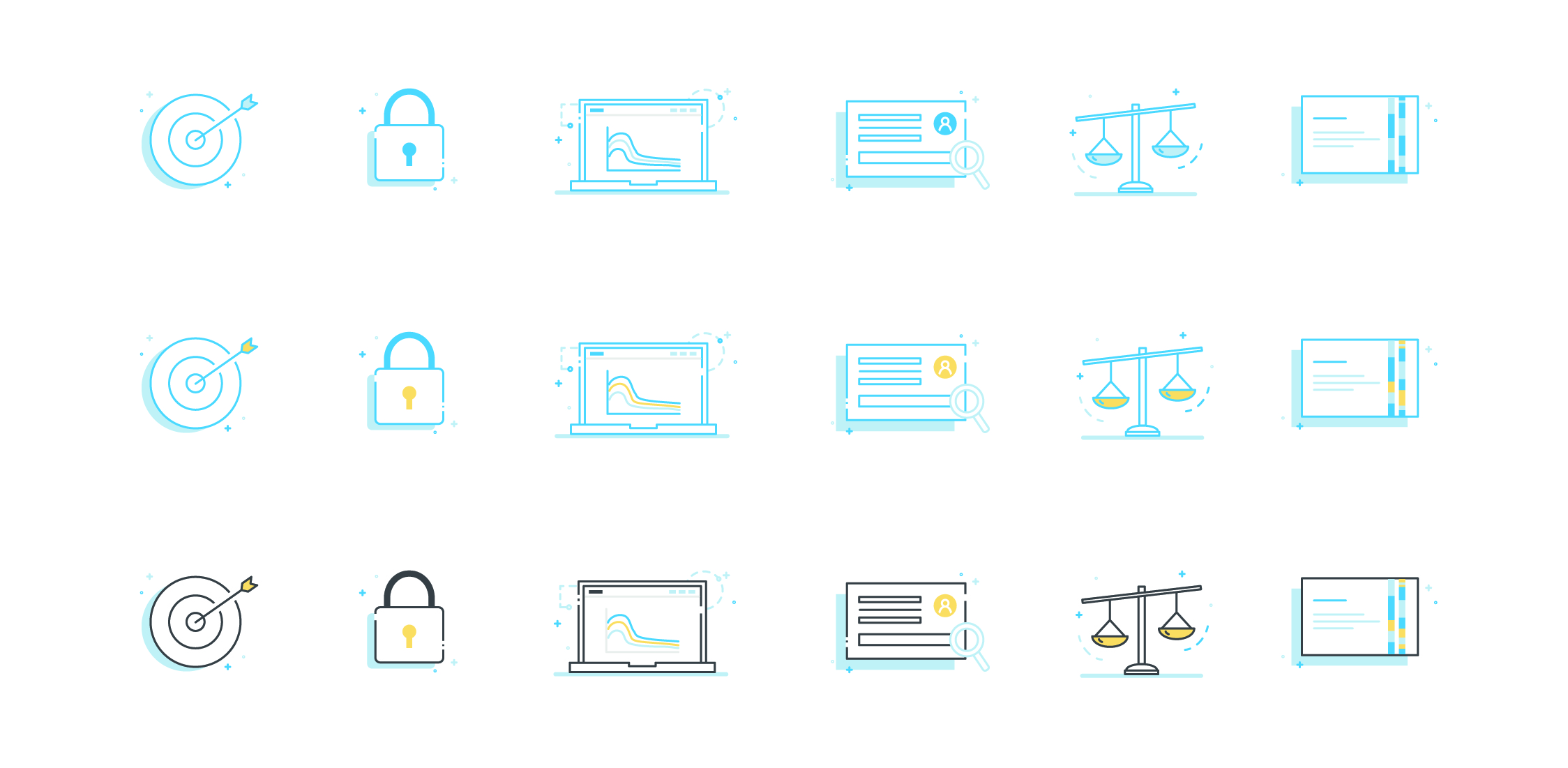 AMAZON GALLERY IMAGES
I created these graphics and mock ups for the Amazon listing,Hormone Vitality Complete Test Kit, using Illustrator and Photoshop. This is one example of the twelve sets of designs I created.
amazon listing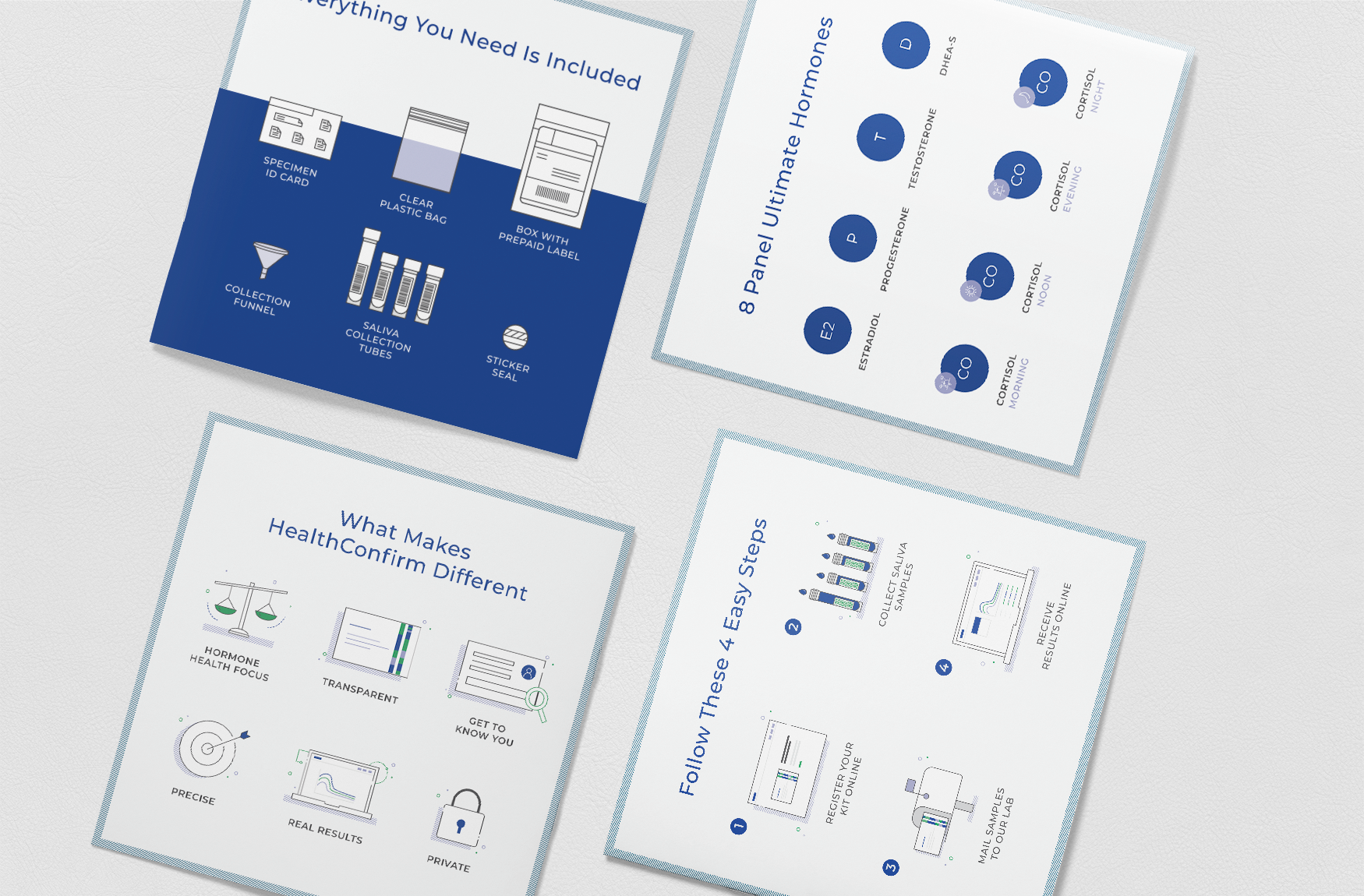 LIFESTYLE PHOTOGRAPHY
I took lifestyle photography with a model while on set for the filming of an advertisement. These images are used on HealthConfirm's website, Amazon listings, and advertisements.
amazon listing